AYTM 2022

BRIGHTLY


With all our products within lighting, accessories, furniture, mirrors and textiles the collection is imposing and Nordic combined with an international twist.
AYTM is a brand that dares to be different, that dares to be unique, and we give to you the AYTM 2022 Brightly collection as our finest gift.

2022 BRIGHTLY

The AYTM 2022 Brightly collection creates a feeling of ever so brightly by consisting of items that embodies the most precious warmth, well-being and calming sensation in every corner and space – for you to have a home that is truly your place.
It is a source of both life and light, where the families of GRASIL, LUCEO and CYCNUS are shining so bright. It is made for you to recharge and gather your thoughts, while being surrounded by cozy interior, reflecting upon the things life has brought.



EXPLORE MORE

ANGUI TABLE MIRROR
The stylish and functional table mirror is two-sided and can easily be turned around to the 1:3 magnifying glass on the backside, which is the ideal reflection for putting on your everyday makeup. The bottom is designed with a curved socket for storage of your favorite rings and other jewelry.


STILLA CLOCK
The shape of STILLA firmly ads an instant drop of iconic design to any room in your home. The STILLA clock is a decorative interior piece that elegantly tells the time with its golden dial. The unique drop shape provides a luxurious and timeless table clock that will become your favorite décor in no time.

SPECULUM TABLE
A simple box shape made much more interesting with mirrors covering its entire surface. The illusion of space and beautiful reflections is the perfect result of SPECULUM mirror tables that gives you the opportunity to spend a few moments reflecting on your life in a quite literal sense.

FAMILY
Being among our very first items, GLOBE holds a special place in the becoming of the AYTM universe and is one of our absolute darlings. The expression of these items are linked to the simplicity of the AYTM logo, which is based on the minimalism of a circle. The GLOBE family consists of the round and iconic glass vases, flowerpots, watering cans and flower mister for both inside and outside usage. Each item comes in different colours and sizes – embracing diversity in the lovely rounded shapes.

The symbiosis of circles represents balance and stability. This is what makes GLOBE a signature item as it carries our goals of balancing our Danish roots with an international expression - and by that, it resembles the heart and soul of our AYTM brand. GLOBE comes from the Latin word Globus, which we associate with Planet Earth and Mother Nature – making GLOBE the perfect interior element to welcome nature inside your home.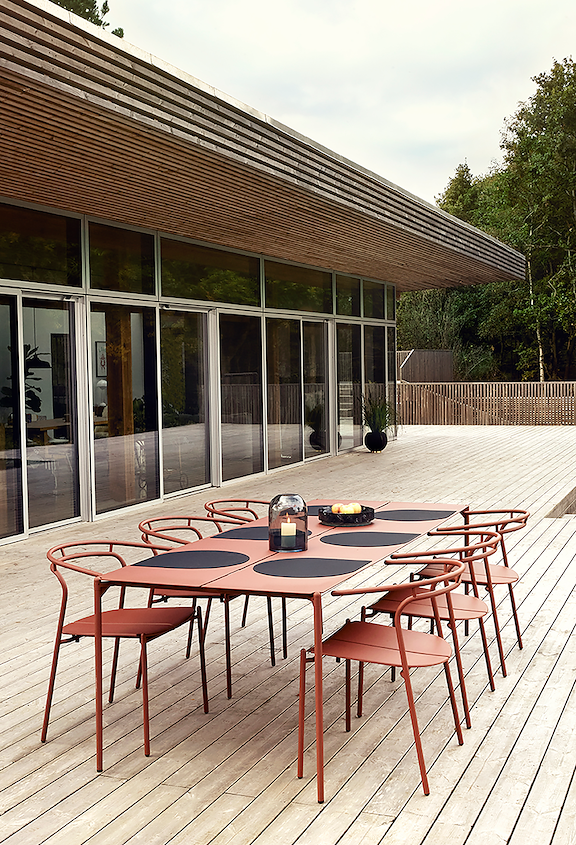 RASMUS FALKENBERG
NOVO COLLECTION
The NOVO collection is a beautiful addition to the AYTM universe. The tables, chairs, benches and stools in this collection of furniture creates an aesthetic and stunning setting on every outdoor terrace, while bringing elegance to indoor areas. As garden furniture, NOVO withstands to be placed outside all year long – even when the weather turns cold.
NOVO is designed by Danish designer Rasmus Falkenberg, who has been working within the field of design since 2001 and has won several awards for his incredible work. The NOVO collection is the winner of the special mention "Excellent Product Design Furniture" in the German Design Awards 2021.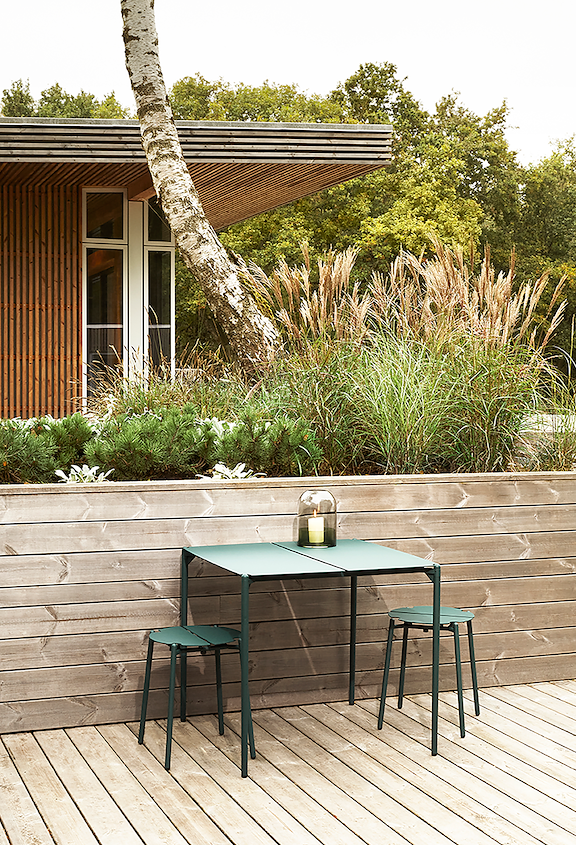 EXPLORE OUR CATEGORIES
& BE INSPIRED