MOMENTS OF REFLECTION
AUTUMN LIVING
In autumn we return indoors seeking the blissful comfort of living, and
we embrace the change and warmth of autumn beginning.

SPECULUM FAMILY
ILLUSION OF SPACE
The illusion of space and beautiful reflections is the perfect result of these mirror tables that gives you the opportunity to spend a few moments reflecting on your life in a quite literal sense.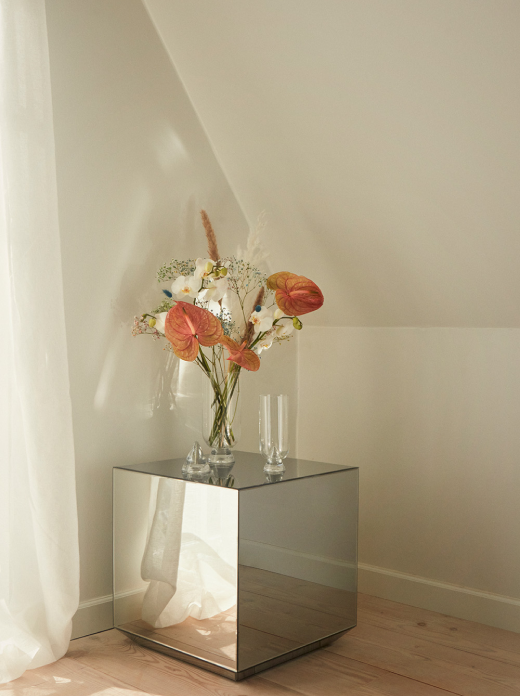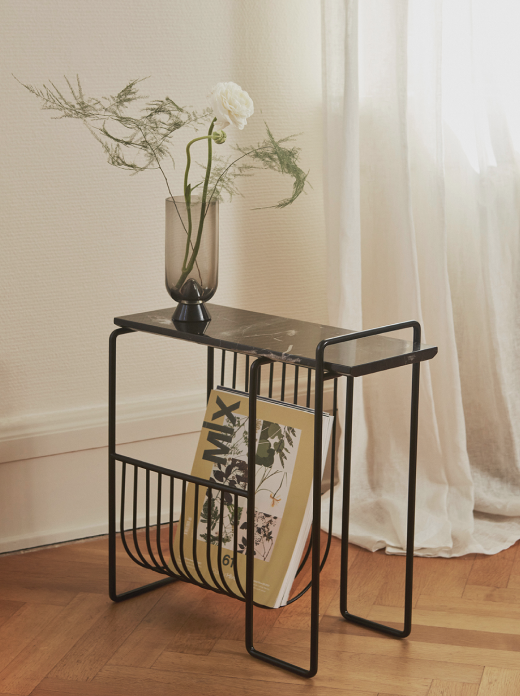 ELEGANT TOUCH WITH
FUNCTIONAL SINO
SINO side table and magazine holder is a functional piece in which you get a stylish side table perfect for standing next to your sofa with a cup of coffee while taking a break.
TRIBUS TABLES
THE CENTER OF ATTENTION
TRIBUS makes a room feel warm and elegant due to the natural materials of the tables. When placed together, the tables create a true work of art worthy of displaying in the center of your home as the heart of your living room.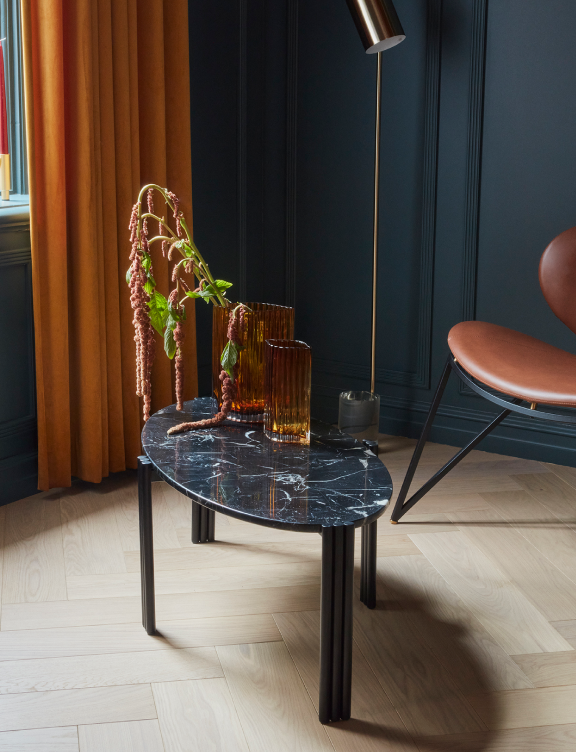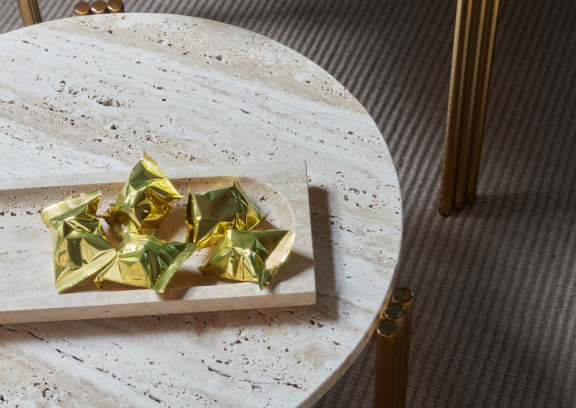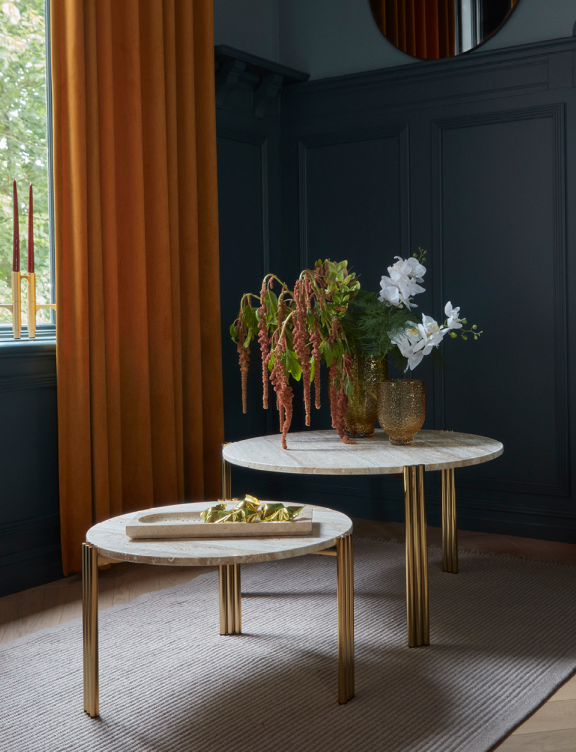 SEMPER CHAIRS
HANDCRAFTED MASTERPIECES
The SEMPER chairs are a combination of strength and comfort as presented in the composition of frame and seat. The diligent meets the comfortable in these handcrafted masterpieces, as it is always possible to move and change position in the chairs while being well supported.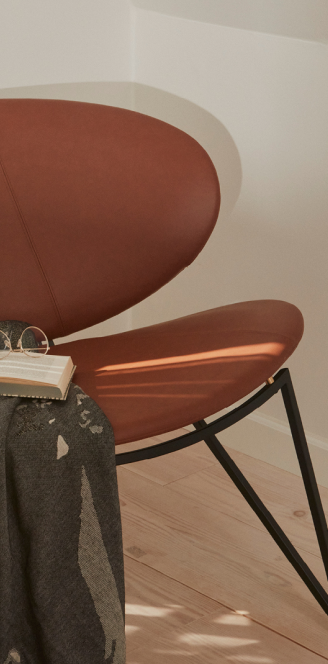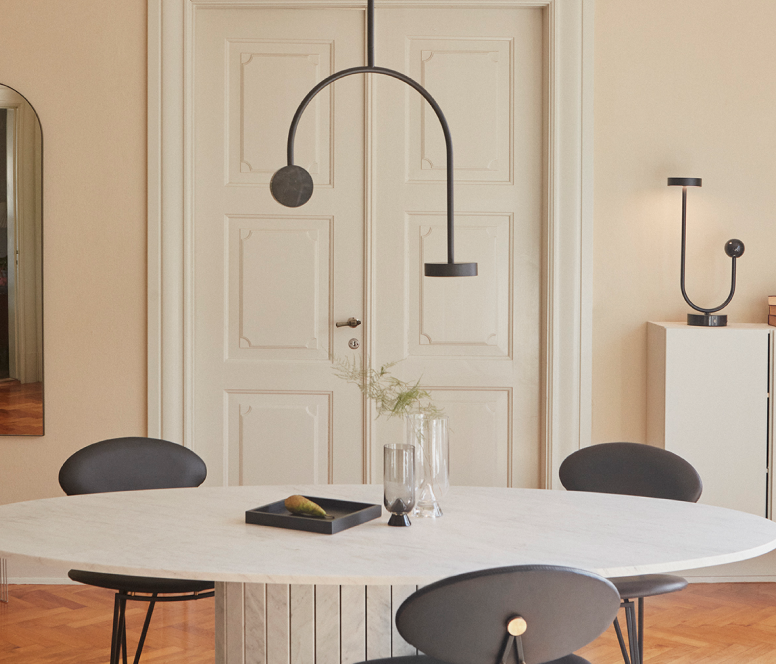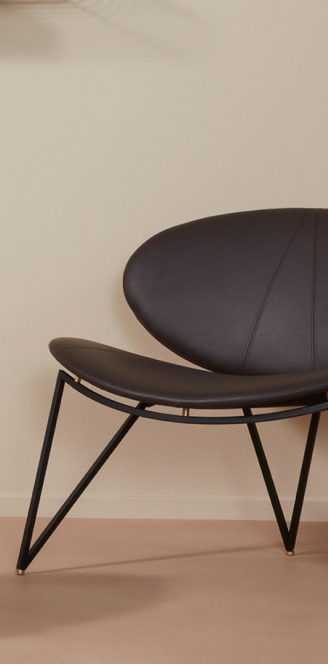 EXPLORE OUR CATEGORIES &
FIND INSPIRATION