OUTDOOR
ACCESSORIES
With a wide and expanding range of products encouraging people to spend
more time outdoors, we can truly say, that nature is very dear to the AYTM
heart and nature is our forever inspiration.
MADE TO LAST // OUTDOOR ACCESSORIES
TERRA FLOWERPOT
TERRA means earth and is a new collection to symbolize our connection to nature. The design of TERRA is a classic and timeless addition to the AYTM universe, which can be combined with many different interior designs from the household. The simplicity and discrete expression of TERRA makes the item a long lasting and sustainable piece of any home.
A MUST-HAVE // THE ICONIC
GLOBE FAMILY

The iconic GLOBE family is a must-have for design lovers. The universal round shape is accentuated by the elegant metal base that creates a sculptural look with endless styling possibilities. The expression of GLOBE is linked to the simplicity of the AYTM logo – and being among one of our very first items, GLOBE holds a special place in the becoming of the AYTM universe.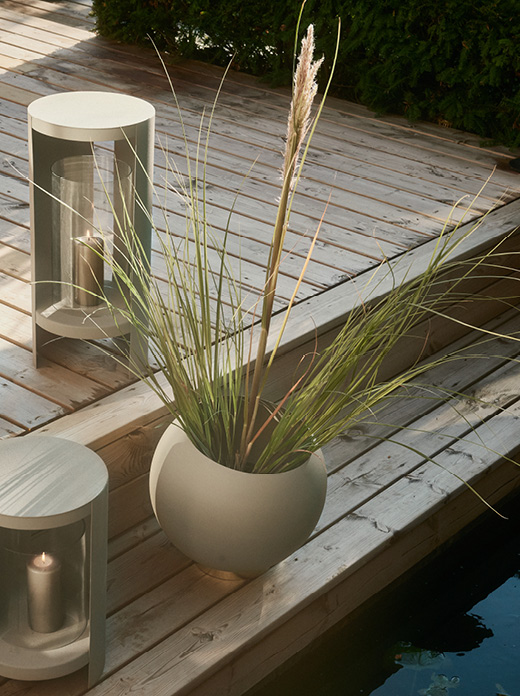 GLOBE
//
FLOWERPOT FOR OUTDOOR & INDOOR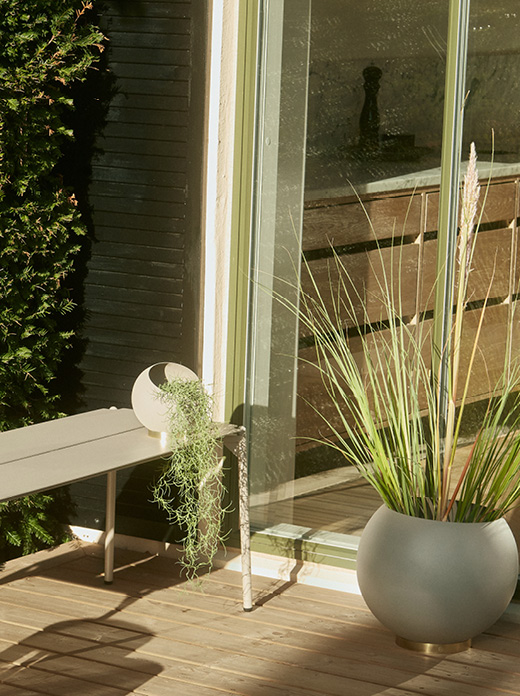 BALANCE & STABILITY
GLOBE flowerpot is truly unique and can accommodate many different plants, flowers and branches. The flowerpot can stand alone as a statement or be combined to create a more dramatic expression.
LANTERN & VASE
THE UNO FAMILY

UNO. The only one. It is that simple. Our creative minds are being ignited once again. We are burning to be together and spend our time on creativity. To celebrate life. The only life that we have. The UNO lantern & vase is a product to stay by your side for years to come, no matter how your creativity decides to style it.
Use it as a lantern, style it with a simple flower or a small succulent. You know best.
CREATE THE PERFECT AMBIENCE
LUCEO PORTABLE LAMP

The word LUCEO means to shine in Latin. Create the perfect ambience with the LUCEO lamps and enjoy the subtle light reflection from the glass. The LUCEO portable lamp is made easy for you to carry in any room; indoor or outdoor for the cozy ambiance.